Visa Orders Database , by Matthew Monroe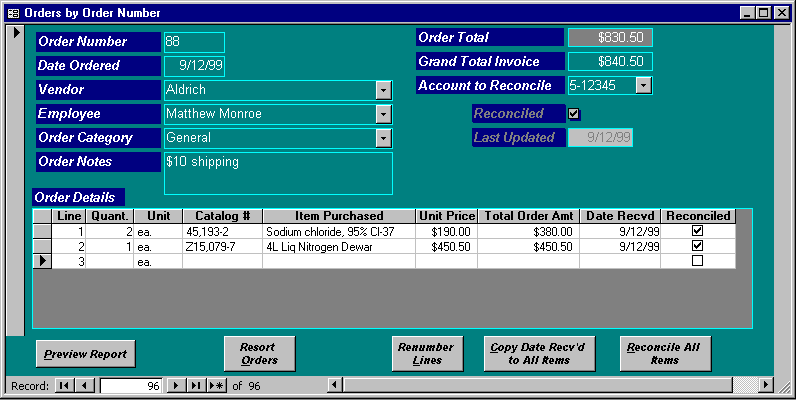 The Visa Orders Database is a Microsoft Access database that can be used to track purchases made with a Group Credit card. The database automates many of the entry procedures involved in recording and reconciling purchases, and in creating reports of recent purchases. As shown on the right, a custom menu system is provided to allow easy navigation among forms and reports.

To use, simply download VisaOrdersBlank.zip to a temporary folder, and unzip the contents. When first started, the database will prompt you to enter pertinent group information before proceeding. If you have any questions about the database, please contact me using the e-mail address shown at the bottom of this page.
Back to Matt's Resume

Last Modified April 17, 2002